Chapter 3. SaveToDB Framework Installer
You can use Microsoft Excel as a table editor by default.
To use advanced features, we have to install the SaveToDB Framework to a database.
Run the SaveToDB Framework Installer: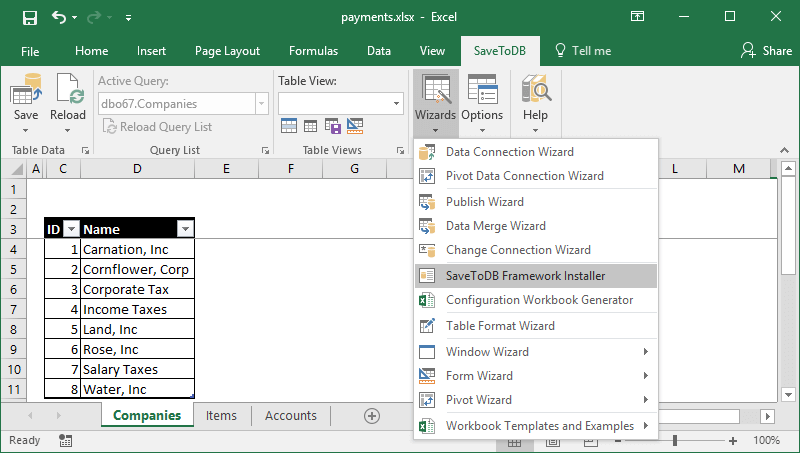 Follow wizard steps.
At this screen, you see SaveToDB Framework objects: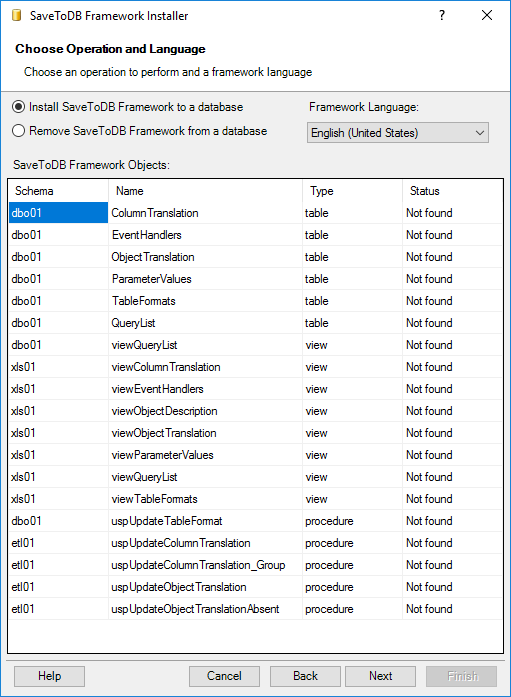 These objects allow configuring SaveToDB add-in behavior.
You can remove framework objects using the same wizard. So, this is an entirely safe operation.
At this step, you see the SaveToDB Framework code. Click Execute to install it.