Chapter 5. Query Parameters
Let's return to Alex's workbook and run Reload, Configure Query Parameters: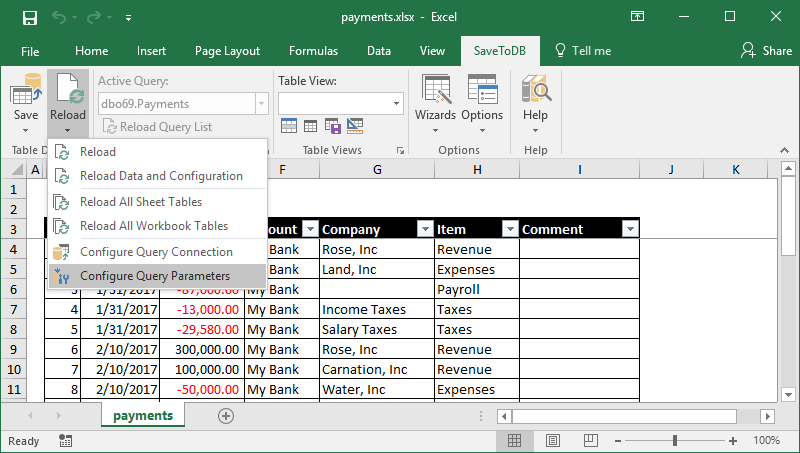 Check the check boxes in the W (WHERE) column for the Account, Company, and Item columns: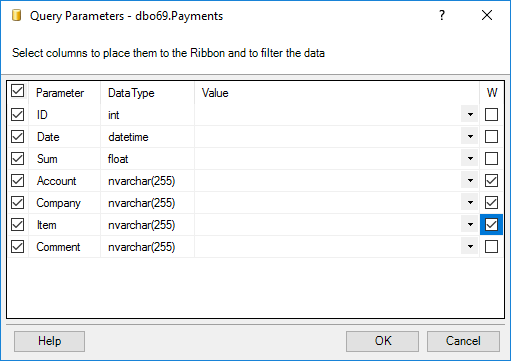 The SaveToDB add-in places the selected columns to the ribbon. So, you can filter data: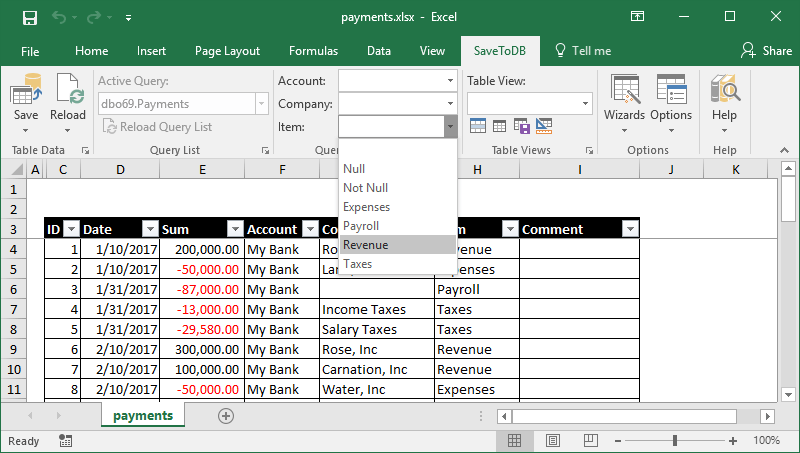 Let's choose the Revenue item: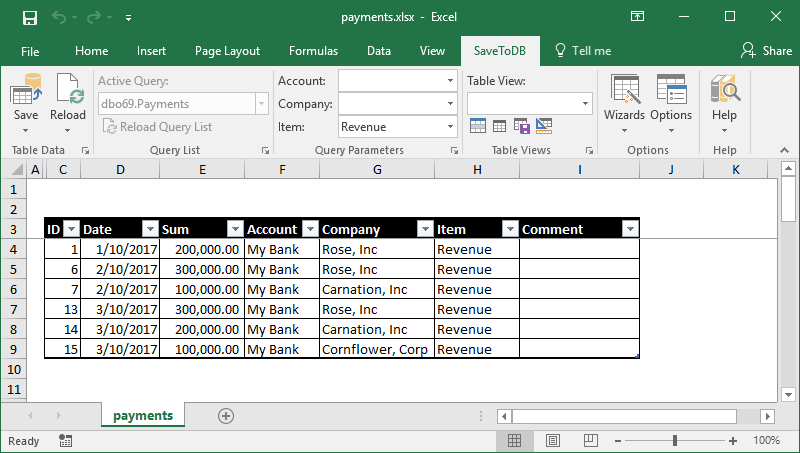 This feature allows working without auto-filters and loading fewer data.