Chapter 14. Actions Menus
The action menus are located at the ribbon and have nearly the same features as context menus.
However, users can execute actions when the active cell is outside of the table. So, they can have no context.
Let's add an URL to the Actions menu for the EventHandlers table. Add the line shown at the bottom:

Complete table:

Reload data and configuration. You will see the Actions menu with the Instruction link.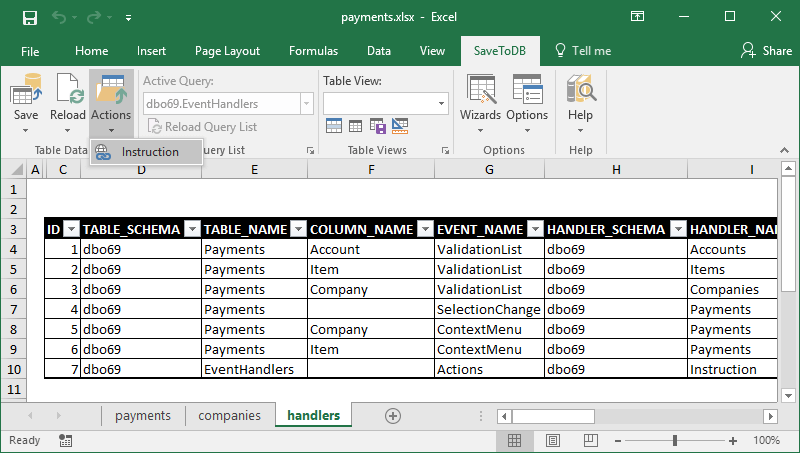 The Actions menu is a good place for documentation links and common tasks related to a table, not to a row.