Chapter 15. Image URLs
You can add URLs and image URLs to your tables. This does not require any configuration.
The add-in automatically loads and shows images in task panes. You can dock task panes like this: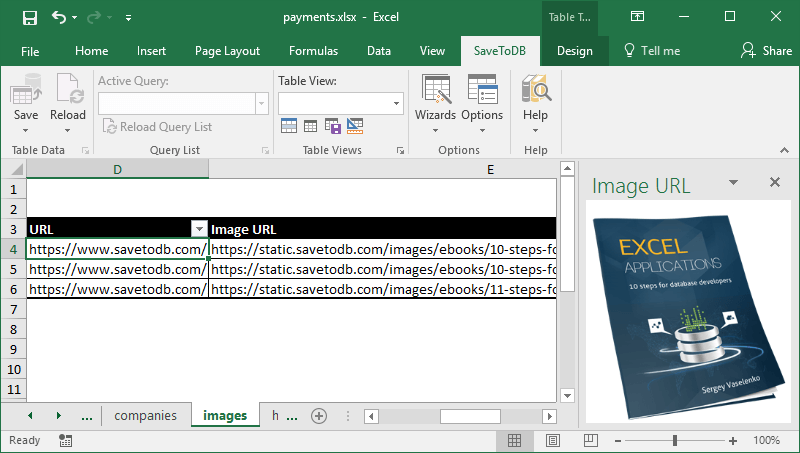 Also, the add-in adds the Open URL context menu if a row contains URLs.