Chapter 3. Change Tracking Framework Usage
Context Menu
The framework creates procedures to select changes of specific rows or entire tables by change types: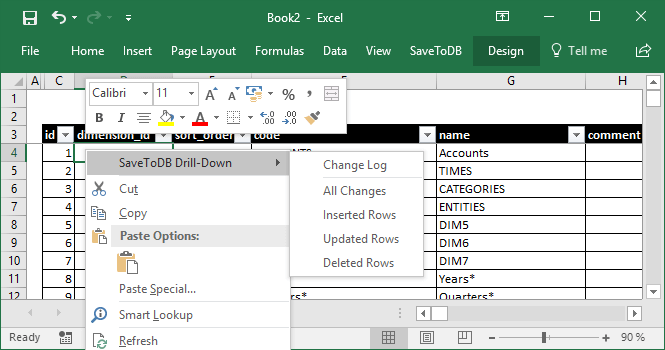 Click Reload, Reload Data and Configuration to refresh the context menu after creating the procedures.
Task Panes
The SaveToDB add-in shows changes in the Excel task panes. Initially, the log can be empty: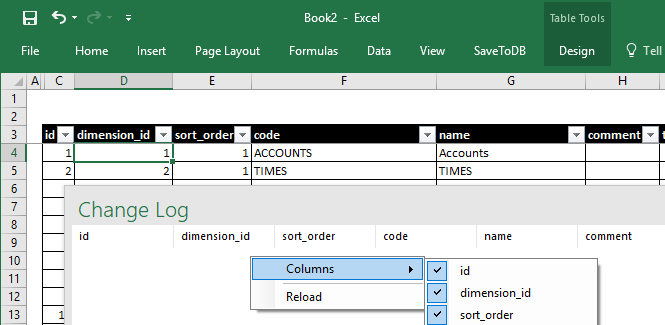 You can configure columns shown in the task pane. For example, you can leave the most useful columns:

Let's change the name of the Accounts member and save the changes.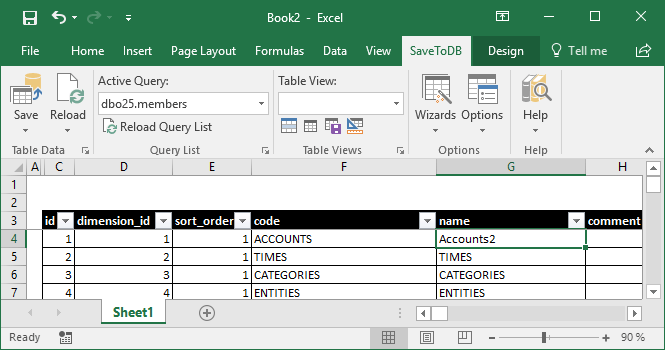 Click the Reload menu item in the Change Log task pane (or run it from the context menu once again):

You see the changes.
The SaveToDB add-in also opens a new task pane to show record details (non-empty values):
You can see old values in square brackets.
Restoring Records
The context menu of the log records contains more items: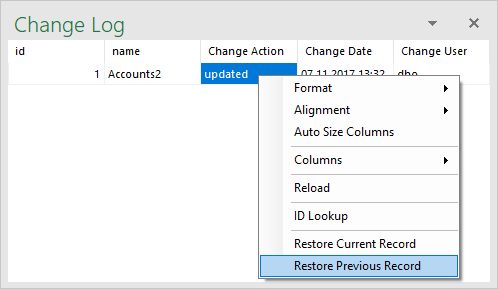 You can restore the current or previous version of the active row.
In this example, we want to restore the previous name. So, choose the previous record.
You must set 1 in the confirm field (to prevent unwanted changes) and click OK: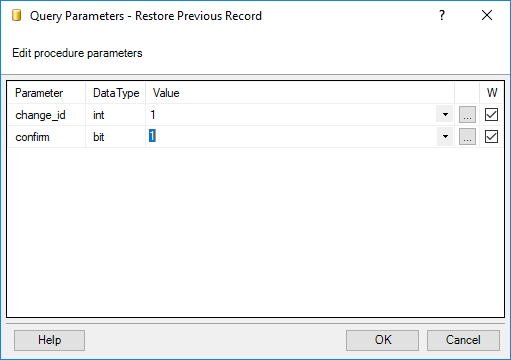 The add-in executes the logs.usp_restore_record procedure to restore changes and updates data:

ID Lookup
The task pane shows table rows as is.
Use the ID Lookup context menu item to find the related row in the foreign key table.
For example, this screen shows a dimension row of the account member:

Translation
The change tracking framework supports translation. Select the UI and data languages in the SaveToDB Options: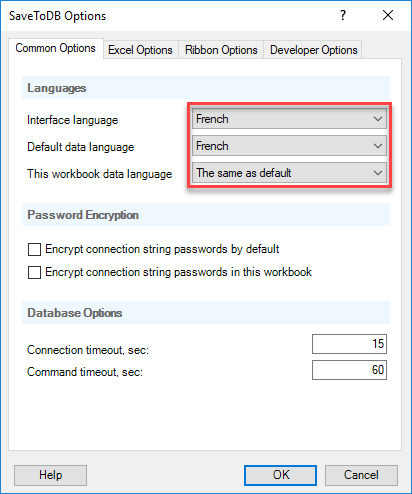 To apply changes, click Reload, Reload Data and Configuration and restart Excel.
Voilà: