Connection Manager
gConnectionManager allows editing DB.RTD connections in a visual mode.
You can create new connections, enable or disable the existing connection strings.
The connection strings are stored in the configuration file in your personal application folder.
You can also encrypt connection strings.
To open the connection manager, use Start Menu, All Programs, DB.RTD, gConnectionManager.
The connection manager looks like this:
Click the "..." button to edit the connection string.
Select a database connection provider at the first step: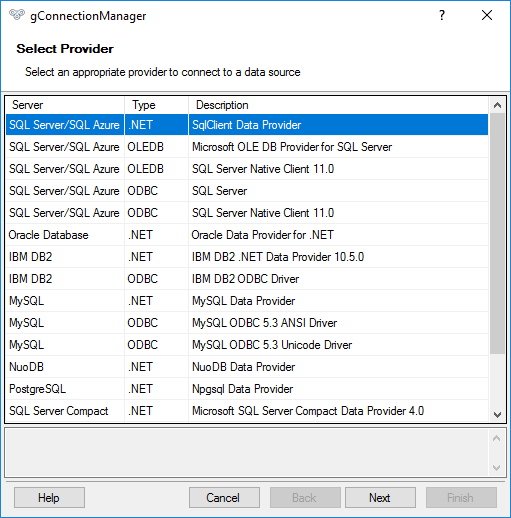 gConnectionManager shows installed providers only. You can see a shorter list.
Enter the information required to connect to a database: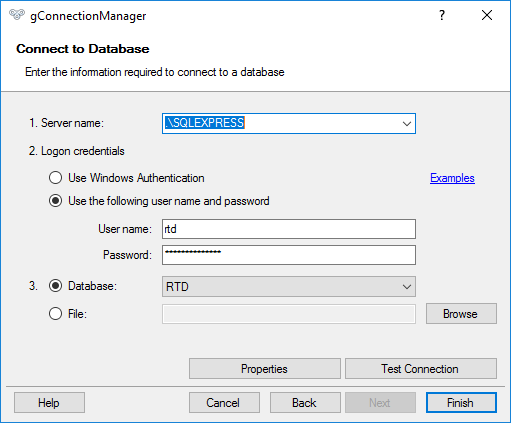 The different database servers have specific features. Click the Help button or the Examples link to get the context help during the connecting.
The wizard tests the connection in the background and activates the Finish button if the connection succeeds.
If the Finish button is disabled, click the Test Connection button to test the connection.