Using Outlook Templates with Gartle CRM
Microsoft Outlook allows creating emails based on templates.
To create a template, create a new email, then click File, Save As, and save the email as a template.
See also: Create an email message template and Send an email message based on a template
The Templates menu at the CRM tab allows opening the template folder and create emails based on the templates easily: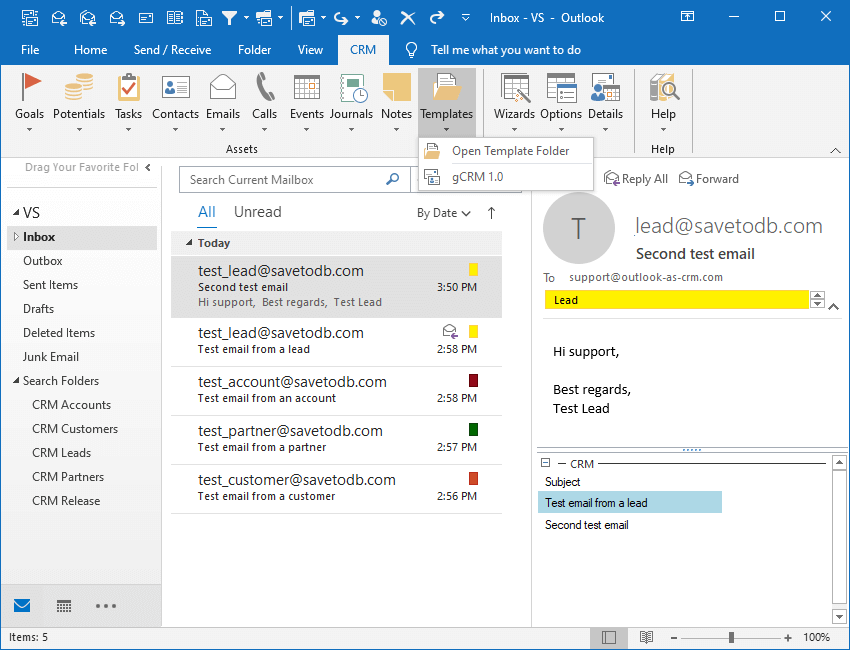 Gartle CRM 1.0, in this example, is a test template. You can create as many templates as you need.
Moreover, you can create emails for your contacts: