SaveToDB First Steps
Install the SaveToDB add-in
You have to see the Database tab: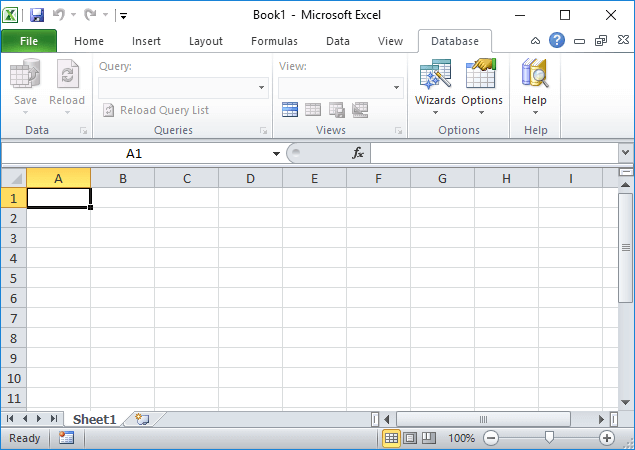 If you do not see the Database tab, please, refer to the readme.htm file to learn how to fix it.
Connect to your database table
Run Wizards, Connection Wizard: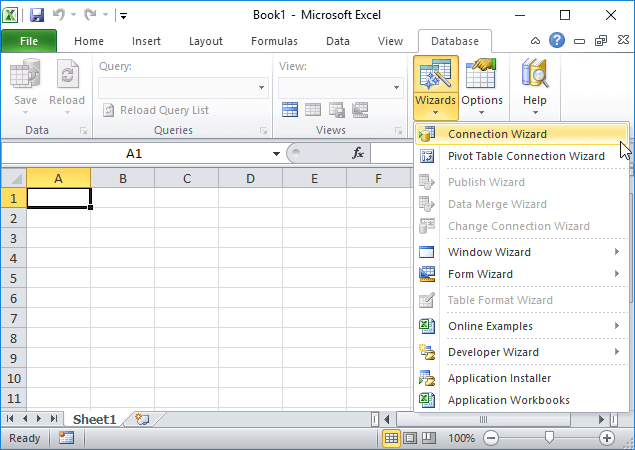 Select a data provider: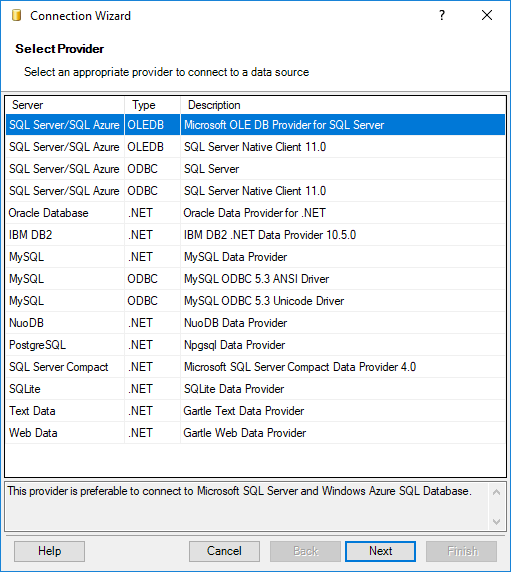 The SaveToDB add-in includes built-in providers for Microsoft SQL Server, SQL Azure Database, Oracle Database, MySQL and MariaDB, PostgreSQL, NuoDB, Snowflake, SQLite, and SQL Server Compact.
Also, it allows using installed ODBC drivers, OLEDB providers, and DSN connections.
Connect to your database: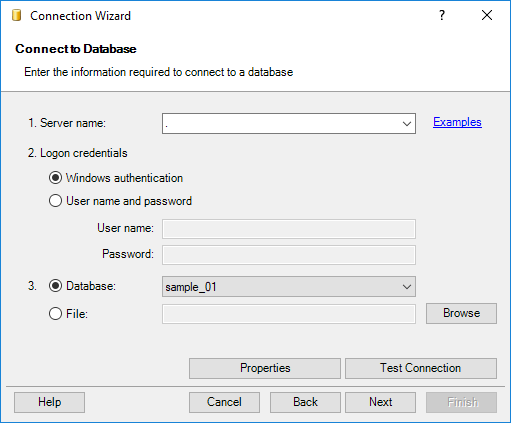 Select the required database object. You can choose tables, views, functions, or stored procedures: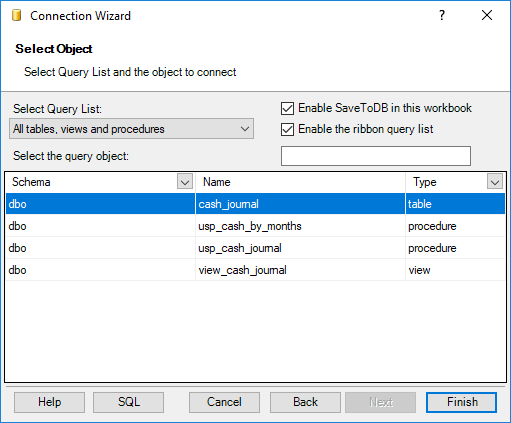 Check fields to select in the left-most columns and the fields to use as filters on the ribbon in the right-most column (W):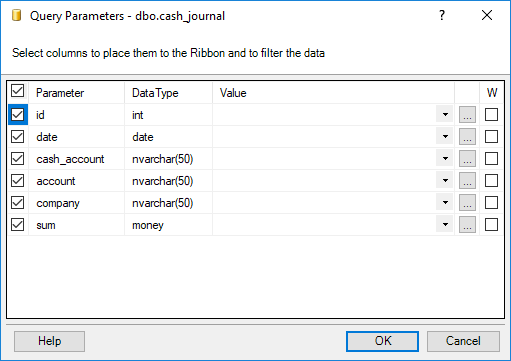 Select a target cell to insert a table: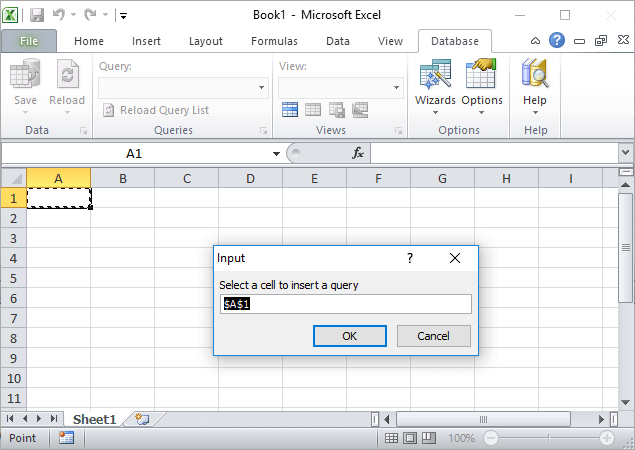 We recommend inserting into cell B3 (you will learn additional features later):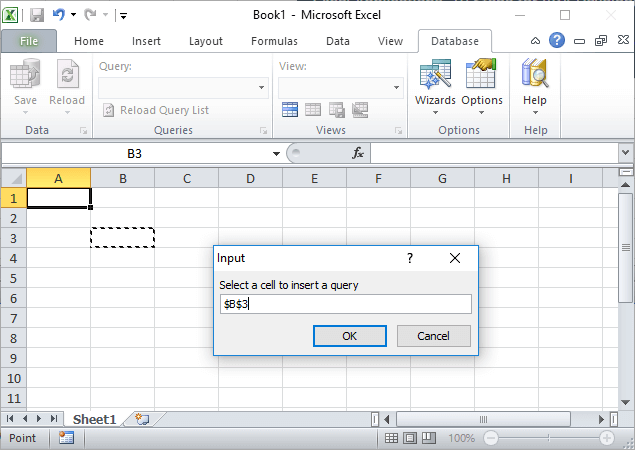 That's all. You have an editable table in Microsoft Excel: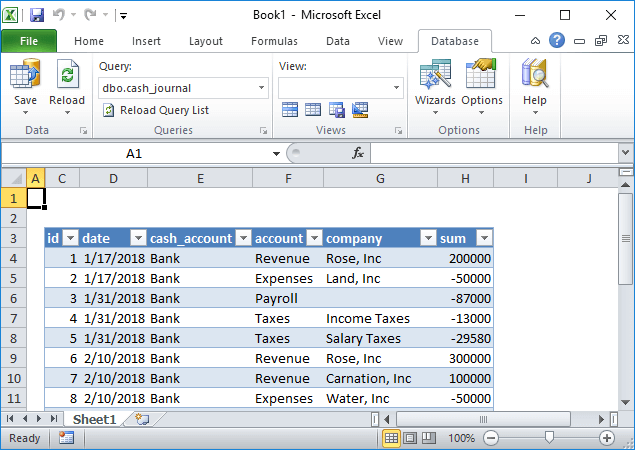 Edit and Save
Now you can edit data in Excel. Click the Save button to save changes back to a database: