Appendix B. Planning Application Connections
The download package includes configured workbooks:
planning-app-admin.xlsx
planning-app-analyst.xlsx
planning-app-developer.xlsx
planning-app-facts.xlsx
planning-app-user.xlsx
Workbooks use connections to a local SQL Server Express instance with the test usernames and passwords.
When you open a workbook for the first time, you have to change connections to your database.
To change connections, run SaveToDB, Wizards, Change Connection Wizard.
You will see the first screen like this: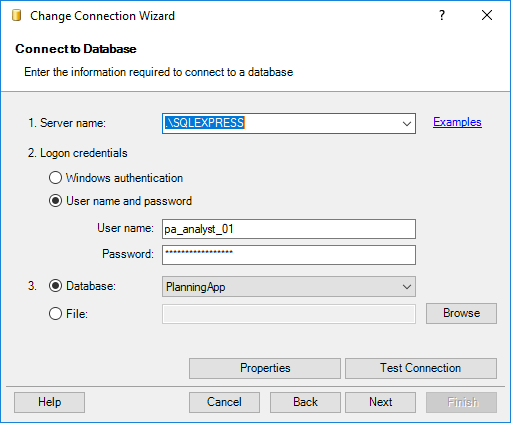 Change the server name and your user credentials. Click Next.
In this step, leave all tables checked, and click Finish: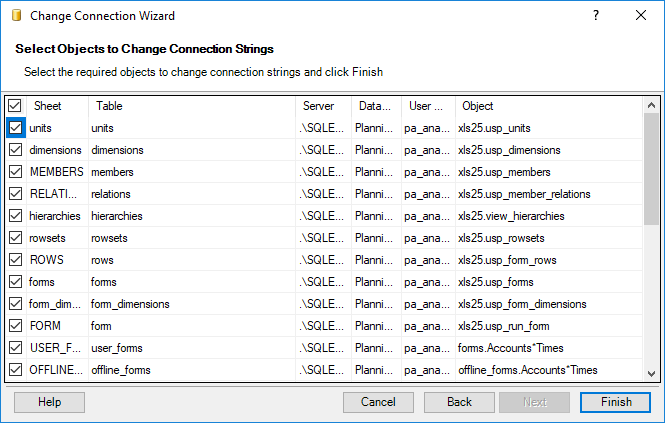 You will see the message like this: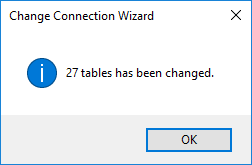 Click OK.
In these steps, we have changed connections.
Now you have to reload all data from your database using new credentials.
Click SaveToDB, Reload, Reload All Workbook Tables. You will see the wizard window like this: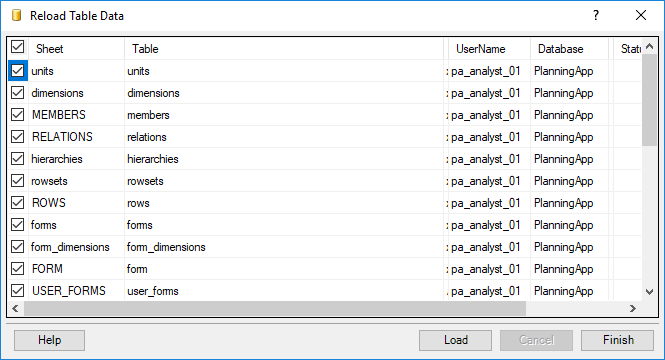 Leave all tables checked, and click Load. The wizard will reload all tables and show the reload status: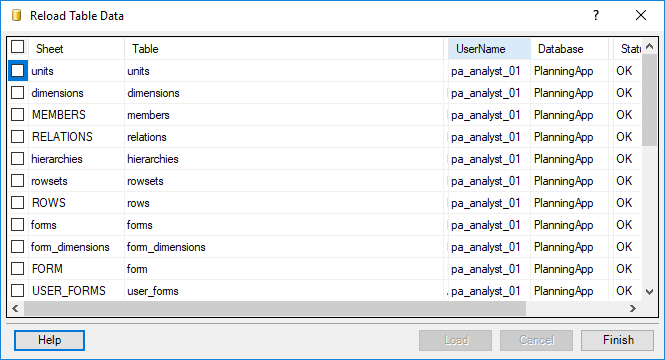 Click Finish.
That's all. You can save the workbook and continue work.