Chapter 6. Planning Application Data Management
Periodically, we need to create a copy of the current data.
For example, we can fill the forecast data with actual data for past months and with budget data for future ones.
Or, we can create several budget and forecast versions to make a decision about right numbers.
You can copy data between periods and categories using the data_management worksheet: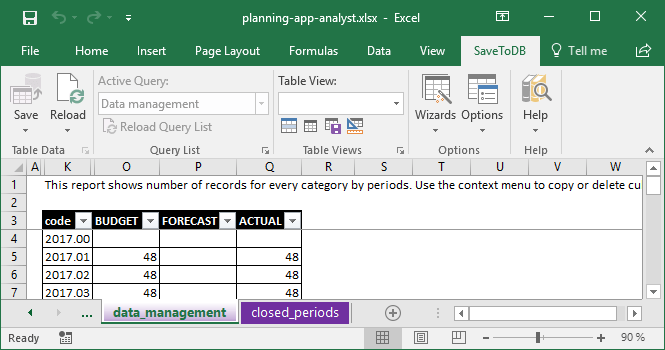 Just right-click on the desired cell and choose the operation (the menu is dynamic):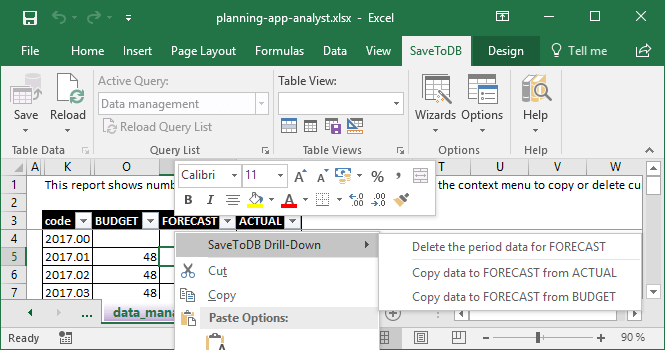 For example, we can use these operations to prepare forecast data for this case.