Conclusion to Planning Application
We have configured the planning application. Our users may work in Microsoft Excel and online.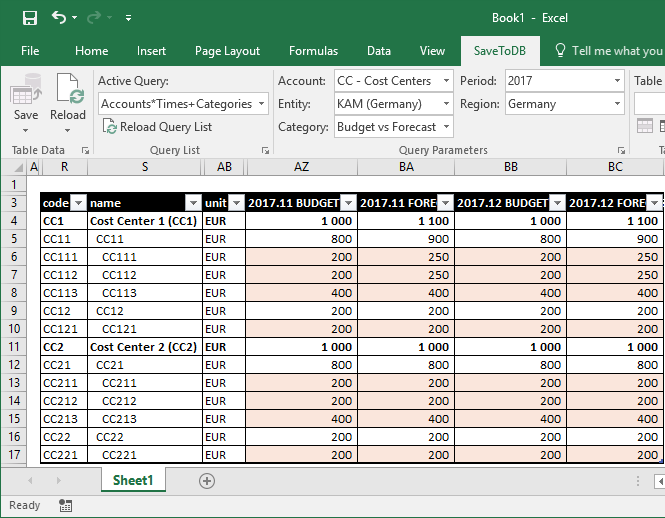 We have made the following steps:
Configure dimensions.
Configure members.
Configure forms.
Configure permissions.
Import budget and actual data.
Copy budget and actual data to forecast.
Distribute workbooks to users.
We have made these steps in Microsoft Excel. And you may repeat these steps for your case.
You may have great results and satisfied users spending less money and time.
I hope to see you as our valuable customers.
Best regards,
Sergey Vaselenko
This website is using cookies. By continuing to browse, you give us your consent to our use of cookies as explained in our Cookie Policy.
OK