Introduction to Planning Application
If your company uses Microsoft Excel to get and share business data, you have to continue reading.
You can get great benefits and save a lot of time and money.
This e-book shows how to configure a planning application built with Microsoft Excel and SQL Server.
The application uses the SaveToDB Enterprise add-in for Microsoft Excel to work with SQL Server.
You can download the trial version of the SaveToDB add-in and the source code of the planning application to install it in your environment.
We will do typical steps for such class applications:
Configure dimensions.
Configure members.
Configure forms.
Configure permissions.
Import budget and actual data.
Copy budget and actual data to forecast.
Distribute workbooks to users.
As a result, your business users can use forms like this to work with source and consolidated data: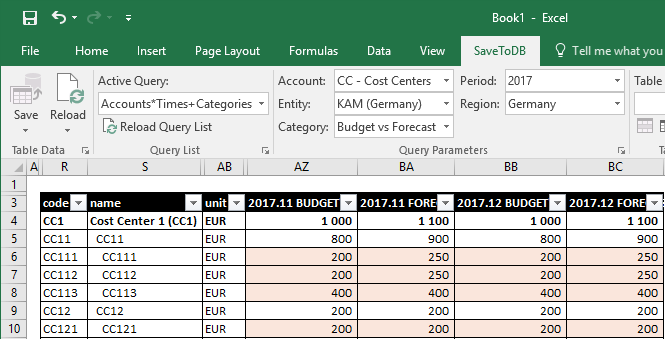 I hope you will enjoy reading and become a fan.
Best regards,
Sergey Vaselenko
November 3, 2017