Customize Ribbon Dialog Box
The Customize Ribbon dialog box allows hiding SaveToDB and Excel controls.
This feature is very useful as the add-in contains a lot of controls, and you can show the used ones only.
Database developers can customize and share workbooks with the required controls only.
Below is a dialog box sample.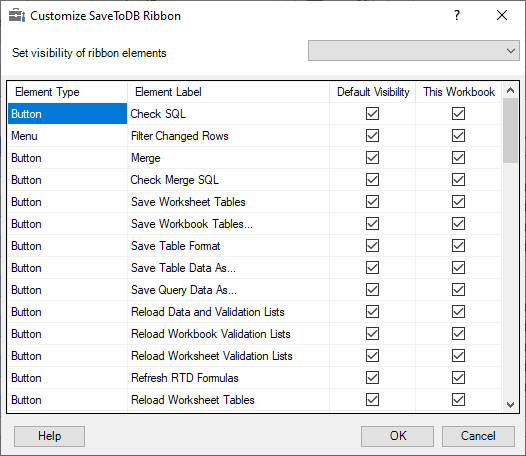 Use the Default Visibility column to change the default settings.
Use the This Workbook column to change settings in the active workbook only.
Use the right-top dropdown list to apply a group operation.