Workbook Information Dialog Box
The Workbook Information dialog box shows various information about the workbook and loaded server-side configurations.
Loaded Configurations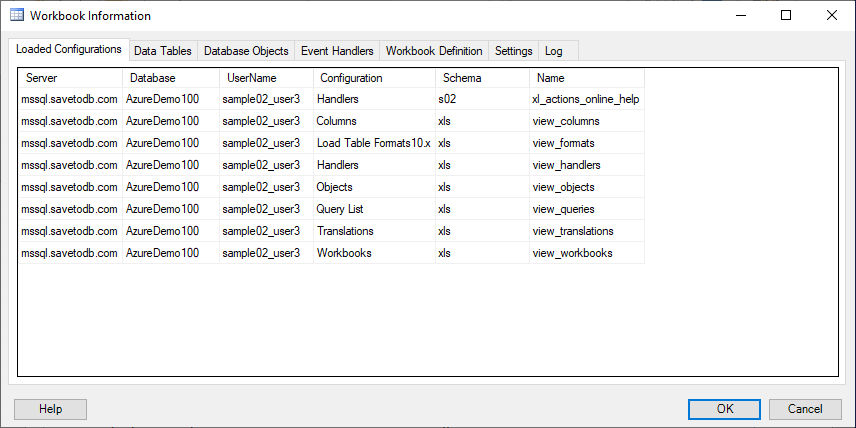 This table shows loaded configuration objects.
Data Tables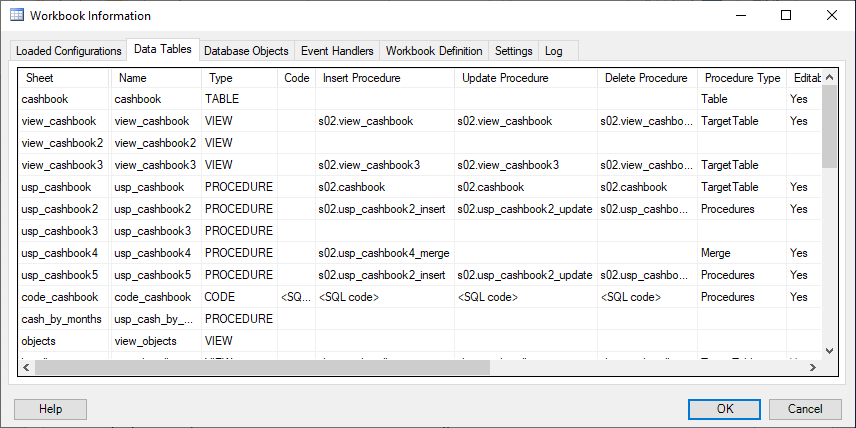 This table shows connected tables of the active workbook.
Database Objects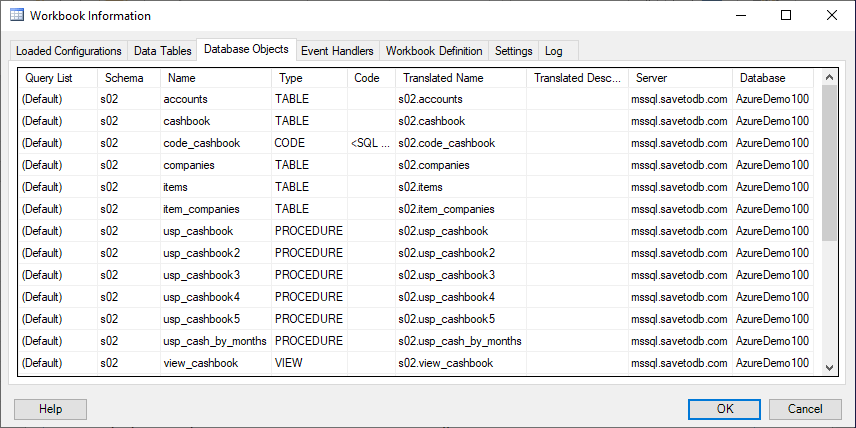 This table shows objects of the loaded query lists.
Event Handlers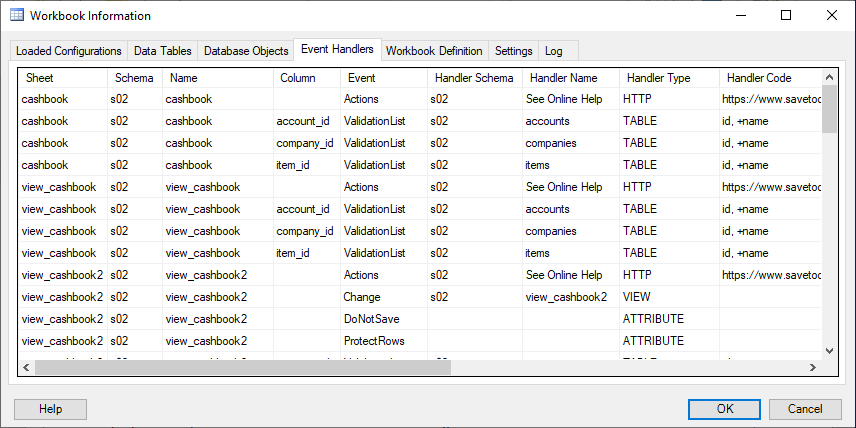 This table shows loaded event handlers.
Workbook Definition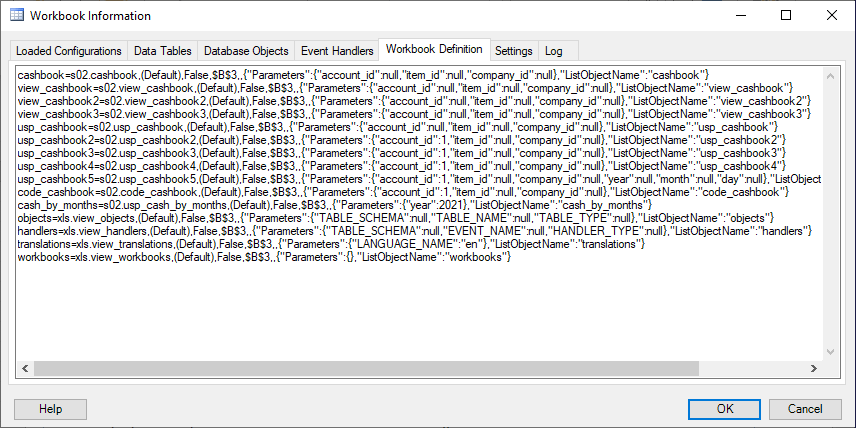 This page shows the active workbook definition.
Developers can use it to allow users to create workbooks using the Application Workbooks wizard.
Settings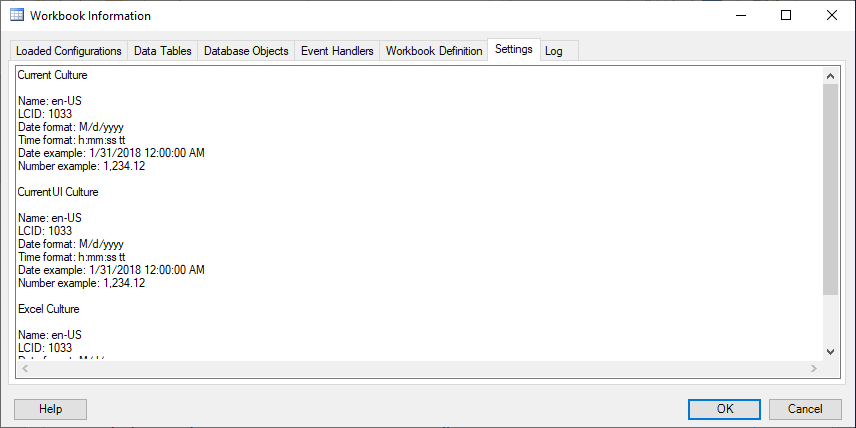 This page shows the current culture settings.
Please send these data to support if the add-in does not detect your culture settings correctly.
Log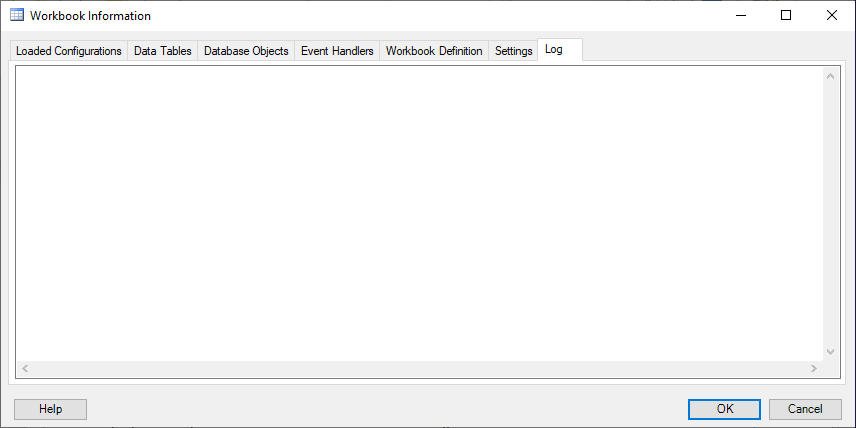 This page shows important messages only.
You can use a regular log to get more information. See Developer Options.