Connecting to SQLite
The SaveToDB add-in allows connecting to SQLite tables and views.
The SaveToDB add-in supports the following data providers:
SQLite ODBC Driver
SQLite .NET Data Provider
The add-in ships the .NET data provider. So, you can use it from the box.
You can download and install the SQLite ODBC Driver at http://www.ch-werner.de/sqliteodbc/.
Microsoft Excel supports SQLite ODBC drivers and does not support .NET data providers.
Here is a sample of the Database Connection Wizard page where you can select the data provider: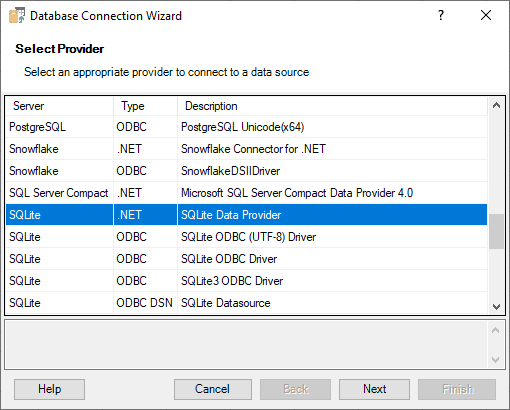 Connecting to SQLite Databases
You can use an absolute path or a path relative to the active workbook.
The SaveToDB add-in allows using environment variables like %LOCALAPPDATA% in the paths also.
A free version of SQLite does not support encrypting.
Here is a sample of the connection: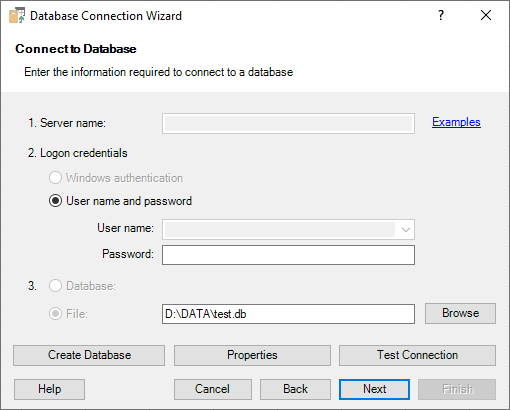 Creating SQLite Database
You can create an SQLite database during connection.
This feature is useful, for example, for the Data Publishing Wizard and Application Installer.
Below is a dialog box sample: